The PLB Series Solar Powered LED bollard is an ideal choice for ground level, architectural and commercial pathway lighting applications.
Visual appeal combined with high quality construction and unequalled solar power performance make the PLB series an excellent where quality low level lighting is required.
Utilizing solar power and LED lighting the PLB bollards are fully self contained and offer significant benefits over typical wired bollards:
Low installed costs and minimal site impacts with no trenching, cabling or wiring
Minimal ongoing costs with no electricity bills or bulbs to change
Immune from power outages
Provide a visibly green statement with no ongoing carbon emissions
The performance of the PLB Series Solar LED Bollard is maximized through the use of proprietary Energy Management System (EMS) technology that allows the luminaire to function in harmony with its environment. The EMS ensures that regardless of low-solar weather patterns or unusual charging conditions such as shading, the bollard continues to provide useable light that enhances the appeal and safety of the night time environment.
The PLB Series Bollards are available with a choice of photometrics to allow the light to be directed where you want it, on the ground.
Product Downloads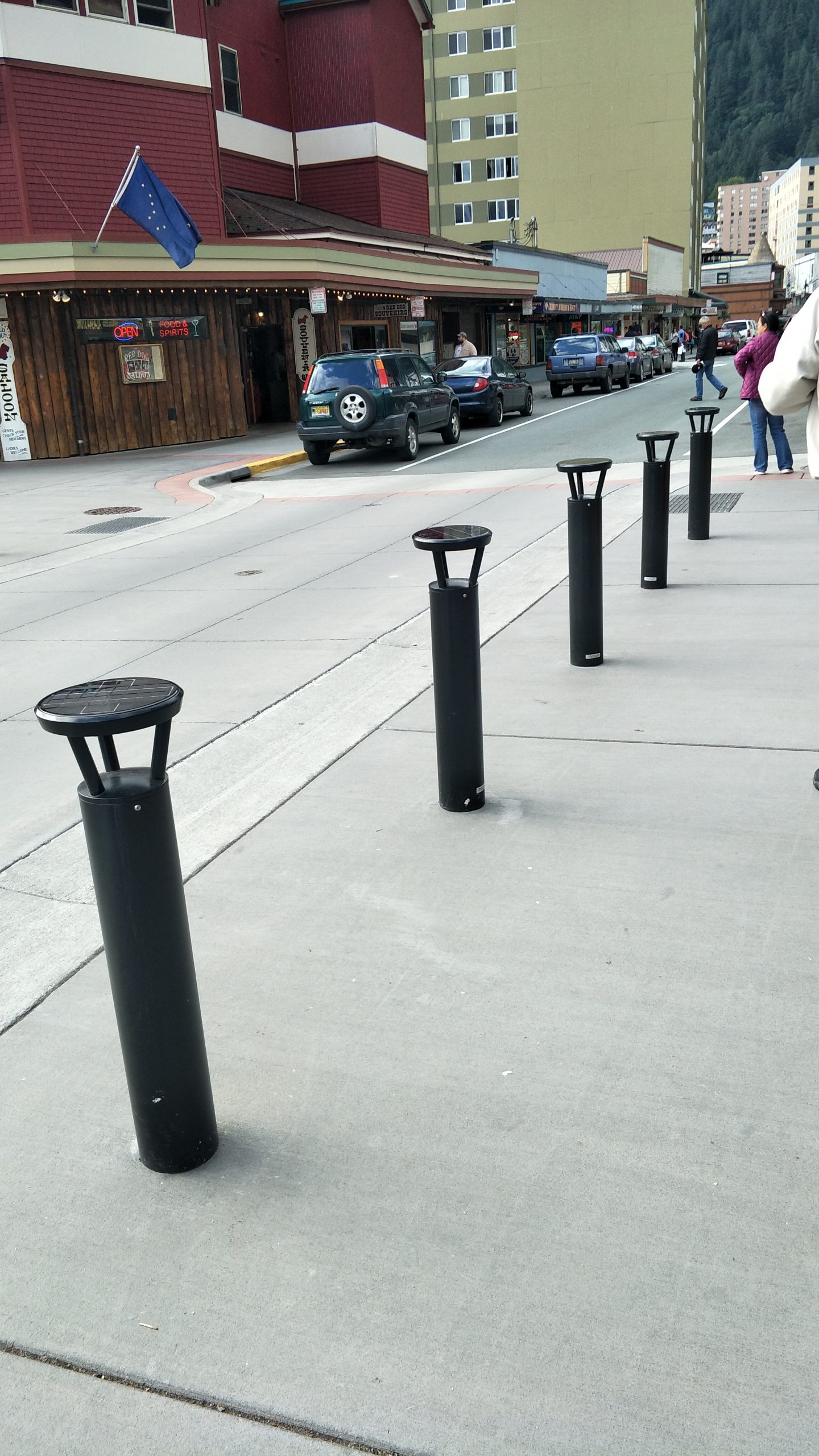 Notice
: Undefined variable: alt in
/home/lightsou/public_html/solar/wp-content/themes/specular/vc_templates/media.php
on line
54