Thanks to its elegant design, unique performance and connected services, our Totem is the most suitable range for urban applications in all types of regions and locations.
Totem is, as the name suggests, a sleek and slender 5.0m standard solar powered light fixture.
Totem comes in two versions a single sided 1600lm and a double sided 3200lm. With its integrated solar panels and batteries it is perfect addition to any public area. Totem is built to last, it is constructed of sturdy Aluminium and Stainless Steel, with an IK rating of 08.
The LED module utilises Multichip Technology and have a lifespan of 50,000 hours. The batteries are maintenance-free NiHM, with a life span of 12 years.
Communication to Totem is via Bluetooth.
Product Downloads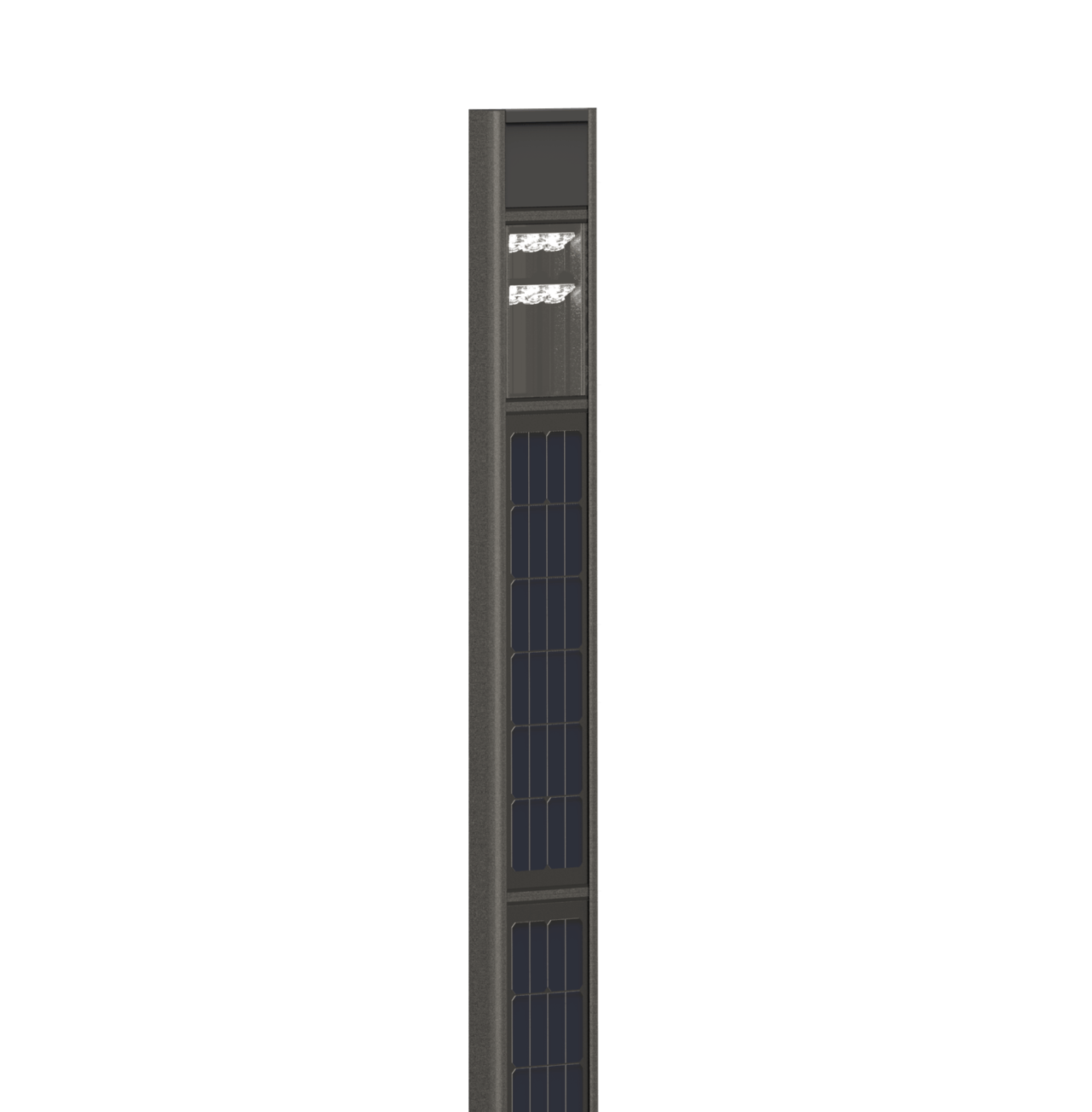 Tough Construction, IP65 (LED modules IP67). NiMH battery: maintenance free, very high temperature resistance.