The Soluxio NxT solar powered bollard offers a wide range of lighting options for public and private terrains. This solar-powered bollard operates completely wirelessly, eliminating the need to dig across property to install an electrical grid.
The NxT bollard features cutting-edge technology. The solar cells used have the highest efficiency available on the market – the NxT is the first ever consumer product that integrates these cells in curved solar panels.
The unique diffused glass light module spreads the LED light in all directions. The modular design allows you to tailor the NxT to your demands, with a variety of exclusive finishes and colors to choose from.
Advanced on-board electronics enable each solar outdoor lamp to continuously optimise its lighting scheme and adapt to the seasons and weather.
The NxT combines industrial grade materials and technology with elegant and minimalistic design. It is wholly designed, produced and assembled in the Netherlands.
Product Downloads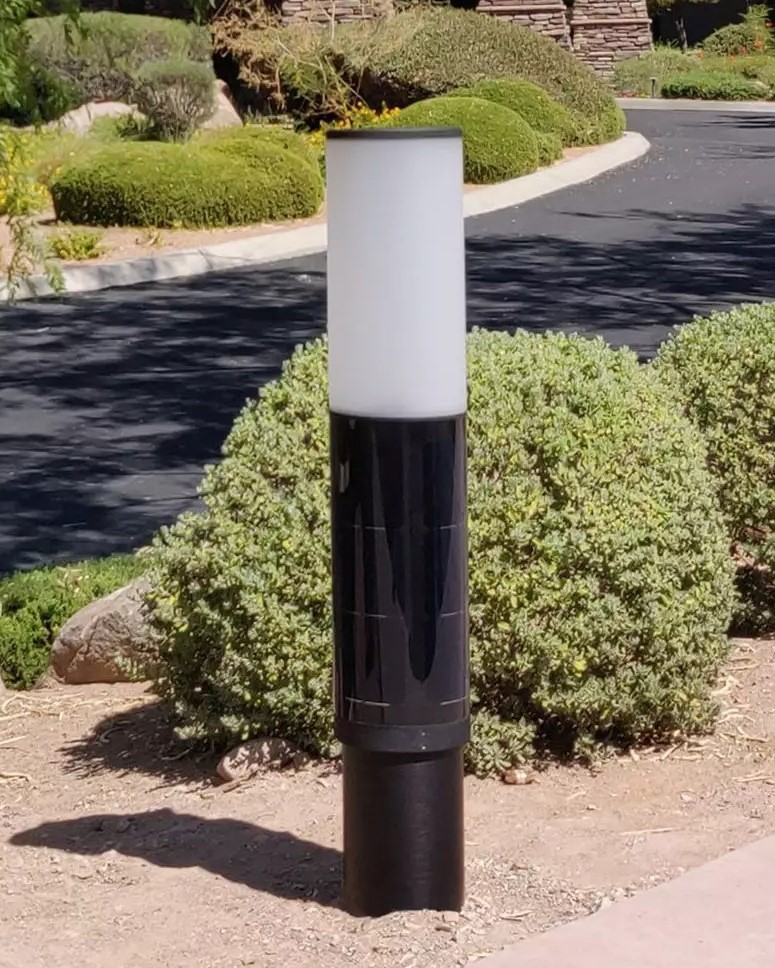 Installing the NxT solar powered bollard is literally a matter of plug & play. It will automatically start charging and is configured by default to turn on as soon as the sun has set.
Solar power is the lifeblood of the NxT. Designed to last and with recyclability in mind, the NxT solar powered bollard is the sustainable outdoor lighting choice.
NxT solar powered bollard offers endless lighting possibilities. The lamp automatically adapts to sunset & sunrise, so you won't have to flick a single switch.